Awana
September 6th - May 2nd, 2018
$0 - $20
Please fill out this registration as a Parent/Guardian and add your kids in their separate ages. If you are interested in volunteering - thank you! - register yourself as a Volunteer and add your kids too!
Here at Palmcroft, we do Awana on Wednesday nights for our kids from birth through 6th grade. The purpose of Awana is to help kids come to know, love, and serve our Savior Jesus Christ!
Please note that if you have any children younger than Kindergarten, at least one guardian needs to stay on campus the whole night. There are many adult classes to choose from, or you can volunteer in a kids class!
This year our program runs with the school calendar until May 2, 2018 on Wednesday nights from 6:30-8pm. Drop off is allowed starting at 6:15pm in order for our leaders to have enough time to prepare for your children.
We can't wait to partner with you in helping your kids come to know, love, and serve Jesus!
Women's Bible Studies Spring 2018
January 15th - January 17th, 2018
$0
Women's Luncheon Loud & Clear
February 20th, 2018
$0 - $2
Join other Palmcroft Women as we celebrate Missions Emphasis month with our special missionary guest, Tillie Tillerson. Tillie will be speaking to us about her ministry in Chad, how God is using her there and how we can continue to support her.
We will provide the fried chicken, you provide a side dish or dessert!
Childcare is available for $2 per child, which includes lunch.
Home Groups Connect
February 22nd, 2018
We believe in living life with others. We know that God never intended for us to go through life alone, and being involved in a small group is a great way to know people and be known by people. We think Home Groups are the quintessential way to live life with others.
Home Groups Connect is the primary entry point for Home Groups. Home Groups Connect is a two-hour event where you can meet people in the same season of life and area of town with the goal of forming new groups. The Family Ministries staff will be on hand to answer your questions and help you navigate the process. The next Home Groups Connect is scheduled for Thursday, February 22, 6:30-8:30PM, in Brick House. Childcare will not be provided.
Adult Ministries Trip to the Hale Theatre - "No, No Nanette"
February 23rd, 2018
$55
Come join us on Friday, February 23, as we travel to Gilbert, Arizona. First we will eat a filling dinner at Joe's Real BBQ and then we will sit back and enjoy Hale's production of "No, No Nanette," a tap dancing musical comedy set in the stylish and vivacious 1920s. This production is a lighthearted romp showcasing the charming music of Vincent Youmans. The wacky story involves three couples sharing a cottage in Atlantic City in the midst of a blackmail scheme, with plenty of deception, romantic mishaps, and comical misunderstandings. The score includes two of the best-known songs in musical theatre – "Tea for Two" and "I Want to Be Happy" – as well as "I've Confessed To The Breeze," "You Can Dance With Any Girl" and "Take a Little One-Step."
Tickets are on sale now online, and will be available for purchase in the Welcome Center beginning on Sunday, January 28. Tickets are $55 per person. The bus will leave the church at 4:30 p.m. and we will return at approximately 11:00 p.m. We have a limited number of tickets so don't wait, get yours today!
Mission Emphasis Service Projects
February 24th, 2018
In celebration of Missions Emphasis month, we have a few opportunities to serve our community. Would you consider giving of your time to have the gospel be heard in our community Loud & Clear?
February 10 | 9:00 am | 35th Avenue Clean-Up Please meet at the church as we will divide up into teams and clean up 35th Avenue from Greenway to Bell. Please wear brightly colored clothing and work gloves.
February 17 | 8:00 am | Compassion in Action Food Packing & Delivery We will team up with our missionaries Steve and Patty Robenalt to pack and deliver food boxes for those suffering from HIV/AIDS and their families.
Please meet at the church at 8:00 to carpool to the venue.
February 24 | 8:00 am | Kitchen on the Street Bags of Hope Packing Kitchen on the Street provides meals for children who receive reduced price breakfast and lunch at school but often go hungry on weekends. These children are from families that live more than 185% below the poverty level, thus qualifying for food assistance through federally funded programs in schools. Frankly, when school ends, so do their meals! Come pack Bags of Hope that will be sent home with these kids to eat over the weekend. Please meet at the church at 8:00 to carpool to Kitchen on the Street.
Club 56 Parent Focus Group
March 11th, 2018
Hey Parents of 5th and 6th Graders! Join us in MA 202 for an informal time of exchanging thoughts and ideas. We would love to hear from you, the parent about how we can bring the life-changing reality of Jesus to your children. We will have a room available for your kids to hang out while you're in the meeting. We will provide a light snack to hold you over until you can get out for lunch.
Palmcroft Friday Golf League
March 16th - May 18th, 2018
Two-person teams will compete in a ten-week league on Friday afternoons using their handicap. Register as a team or as an individual and we'll pair you up with someone. There will be 3 prizes up for grab each week (two for closest to the pin and one for longest put), and trophies awarded at the end of the league. Anyone can play!
at Bellair Golf Club
17233 N 45th Ave Glendale, AZ 85308
$17 walking or $22 riding (per round)
Questions? Call Ron Falknor at (602) 882-1483
Please register both members of your team seperately.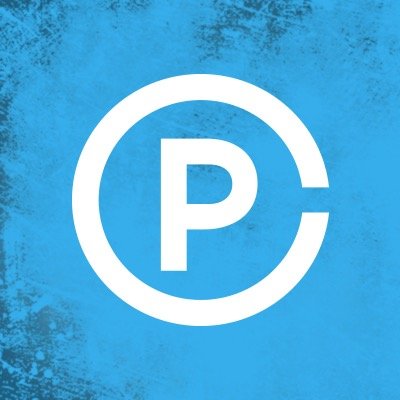 Membership Class
April 29th, 2018
WHY BE A MEMBER? There aren't any glamorous perks that come from being a member of Palmcroft. In fact, being a member is a responsibility. Becoming a member is a statement of ownership. You're saying, "This is my church." It's a commitment to make the church better.
If you find yourself in a position where you think Palmcroft could be your church home, attend the next membership class. Our membership class meets three times a year after the third service. Our class covers what we believe, where we've come from as a church, and where we're going. During the class, Childcare is available for children of ages birth through 3rd grade, and includes a light lunch for those attending.
High School Summer Camp @ Hume Lake
July 14th - July 21st, 2018
$465
The most well known verse in the Bible is John 3:16, "For God so loved the world, that he gave his only Son, that whoever believes in him should not perish but have eternal life." But has our familiarity of this verse caused us to lose sight of its significance? Do we fully understand God's love and purpose for humanity from the very beginning of time? This summer we will focus on God's redemptive plan throughout the grand narrative of scripture as he rescues his people from the curse of sin and will one day restore all things. Our hope is that as we seek to know God more, our love for him will grow which will result in a life fully surrendered to him.
Please note: You will receive an email from Hume directing you to fill out their online medical form. Please check your junk folder if you do not receive it within 24 hours of registering with Palmcroft. Thank you!
JH Summer Camp @ CIY Glorietta, NM
July 30th - August 3rd, 2018
$330
MIX is a four-day summer event specifically designed for middle school students. It is intentionally crafted in ways that will engage middle school students through tactile, interactive and fun activities coupled with Bible-based teaching and small group interaction.
This summer, our desire is for students to walk away from this week, desiring to fear the Lord and to serve Him faithfully with their lives.
CIY requires a Medical Release form. Click hereto complete their form.