Awana
September 6th - May 2nd, 2018
$0 - $20
Please fill out this registration as a Parent/Guardian and add your kids in their separate ages. If you are interested in volunteering - thank you! - register yourself as a Volunteer and add your kids too!
Here at Palmcroft, we do Awana on Wednesday nights for our kids from birth through 6th grade. The purpose of Awana is to help kids come to know, love, and serve our Savior Jesus Christ!
Please note that if you have any children younger than Kindergarten, at least one guardian needs to stay on campus the whole night. There are many adult classes to choose from, or you can volunteer in a kids class!
This year our program runs with the school calendar until May 2, 2018 on Wednesday nights from 6:30-8pm. Drop off is allowed starting at 6:15pm in order for our leaders to have enough time to prepare for your children.
We can't wait to partner with you in helping your kids come to know, love, and serve Jesus!
Foundry Spring Series - 2018
January 10th - May 9th, 2018
Bucks - This isn't where you thought it would stop.
You were meant for more. Your money was meant for more. You and your money are meant for an exciting, adventurous, and satisfying purpose. God designed you, not to be a hoarder, but a conduit through which his generosity flows. Take a four week journey with us to financial health in The Foundry, March 14-April 4. The series is based on Art Rainer's "The Money Challenge" and will help you discover God's design for you and your money.
Pre-register online. Welcome to the adventure.
Women's Bible Studies Spring 2018
January 16th - January 17th, 2018
$0
Palmcroft Friday Golf League
March 16th - May 18th, 2018
Two-person teams will compete in a ten-week league on Friday afternoons using their handicap. Register as a team or as an individual and we'll pair you up with someone. There will be 3 prizes up for grab each week (two for closest to the pin and one for longest put), and trophies awarded at the end of the league. Anyone can play!
at Bellair Golf Club
17233 N 45th Ave Glendale, AZ 85308
$17 walking or $22 riding (per round)
Questions? Call Ron Falknor at (602) 882-1483
Please register both members of your team seperately.
PC Families Event
March 25th, 2018
$3
Fun, Food, and Fellowship immediately following the 3rd service on Sunday, March 25. There will be games, food trucks, and time with friends. Your $3 voucher will provide you one meal at the food truck of your choice. Vouchers can be picked up on Sunday morning, or the day of the event, at the ticket sales table. You must have the voucher(s) to receive your meal from the food truck.
NEW Women's Bible Study - Discerning the Voice of God
April 3rd, 2018
$0
TUESDAY'S 9:00 – 11:00 A.M.
NEW CLASS BEGINS ON APRIL 3 | FORUM 301 How to recognize when God speaks! If hearing God has seemed challenging, we invite you to explore a more intimate relationship with Him, one that can make hearing Him- His will, His heart, and His voice- your ongoing experience. Discover how you can listen with greater confidence, clarity and discernment. Come and prepare to continually and expectantly hear from Him. This class will run through May 15.
Kids Baptism Class
April 8th - April 22nd, 2018
The Kids Baptism Class is required before our kids here at Palmcroft can be baptized. It is a three-week class that goes over the basics about what the Bible teaches about becoming a Christian and about what it means to be baptized. The first class is for parents or guardians where we go over the class curriculum. The next two classes are for the kids to attend.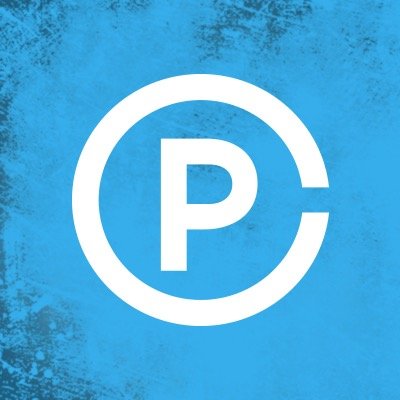 Membership Class
April 29th, 2018
WHY BE A MEMBER? There aren't any glamorous perks that come from being a member of Palmcroft. In fact, being a member is a responsibility. Becoming a member is a statement of ownership. You're saying, "This is my church." It's a commitment to make the church better.
If you find yourself in a position where you think Palmcroft could be your church home, attend the next membership class. Our membership class meets three times a year after the third service. Our class covers what we believe, where we've come from as a church, and where we're going. During the class, Childcare is available for children of ages birth through 3rd grade, and includes a light lunch for those attending.
Child Dedication
May 13th, 2018
Child dedication is a public commitment you make before God, your church, and your family. The dedication service provides you, the parent or guardian, an opportunity to express publicly your desire to lead and spiritually nurture your child in cooperation with the Holy Spirit, so your child will develop a desire to love God and love others.
VBS 2018
June 4th - June 8th, 2018
$0 - $13
Join us for five fun-filled days discovering what the Bible says about LIVING FULLY ALIVE! Each day, kids who just finished Kindergarten through 6th grade can expect a high-energy rally with exciting worship music and compelling drama. Of course, there will also be amped-up crafts, delicious snacks, and biblical application from God's Word. The cost of this amazing week-long ride is only $17 per child (includes VBS Tshirt - subject to size availability)!
Register your child(ren) and also register yourself as a volunteer or their parent/guardian so we have your information as well. Thank you for registering early to help us prepare for this amazing week of fun!
Kids Camp 2018
July 5th - July 8th, 2018
$199
Parents! Is your child just finishing 3rd, 4th or 5th Grade this year? We will be jumping on the church bus and then driving up to UCYC in Prescott, Arizona on July 5 through July 8.
At UCYC this summer, we are going to take an amazing road trip alongside the story of Peter, a "water walker", one of the first followers of Jesus, a fisherman, a truth speaker, a passionate believer, and an occasional doubter, and together, we will go on an adventure you will never forget! We'll have time where we will worship together and where we will have quiet time in small-group sessions.
High School Summer Camp @ Hume Lake
July 14th - July 21st, 2018
$465
The most well known verse in the Bible is John 3:16, "For God so loved the world, that he gave his only Son, that whoever believes in him should not perish but have eternal life." But has our familiarity of this verse caused us to lose sight of its significance? Do we fully understand God's love and purpose for humanity from the very beginning of time? This summer we will focus on God's redemptive plan throughout the grand narrative of scripture as he rescues his people from the curse of sin and will one day restore all things. Our hope is that as we seek to know God more, our love for him will grow which will result in a life fully surrendered to him.
Please note: You will receive an email from Hume directing you to fill out their online medical form. Please check your junk folder if you do not receive it within 24 hours of registering with Palmcroft. Thank you!
JH Summer Camp @ CIY Glorietta, NM
July 30th - August 3rd, 2018
$330
MIX is a four-day summer event specifically designed for middle school students. It is intentionally crafted in ways that will engage middle school students through tactile, interactive and fun activities coupled with Bible-based teaching and small group interaction.
This summer, our desire is for students to walk away from this week, desiring to fear the Lord and to serve Him faithfully with their lives.
CIY requires a Medical Release form. Click hereto complete their form.